Featured Property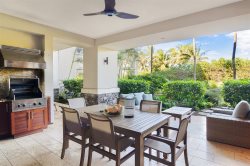 Residence 2-206 located at the Montage Kapalua Bay
Guest Reviews

"Extremely accommodating and friendly. Provided the necessary information for our stay early and accurately. Barbara, our greeter, was prompt and informative. The villa was beautiful and well kept. The pool was nice, the view was incredible, and the staff was extremely professional and responsive. The food at the restaurants and poolside bar was excellent as well."
Daniel, June 2021
Kealoha Residence: Residence 1-102 Located at Montage Kapalua Bay

"Barb was able to fulfil all of our request. Amazing Luxury!"
Denise, May 2021
Jasmine Residence: Residence 5-301 Located at Montage Kapalua Bay
"A pleasure to work with and responsive to issues. Excellently equipped and spacious unit in a beautiful setting."
Sheelagh, May 2021
Residence 2-204 Located at Montage Kapalua Bay
"Thank you for a very easy and pleasant renting experience. We would definitely love to return to the Montage at Kapalua. The Jasmine property was beautiful and comfortable and we were happy to have been offered a great rate."
Shelley, April 2020
Jasmine Residence: Residence 5-301 Located at Montage Kapalua Bay

"The entire team was great to work with, especially helpful during these difficult times. All of us were sad to leave. I think thats the true sign of a great vacation!"
Andrew, April 2021
Blue Lavender Residence: Residence 2-202 Located at Montage Kapalua Bay

"Everything worked out great with check in / out. We enjoyed ourselves and will come back again."
Ross, April 2021
King Protea Residence: Residence 1-103 Located at Montage Kapalua Bay

"Barb and Deb took care of us all the way from booking the reservation to check out. Thank you guys. Hope to come back soon."
Robert, February 2021
Residence 2-206 Located at Montage Kapalua Bay

"Your Team is excellent Booking the property with Deborah was a dream And Barbara met us there and was as wonderful as could be!! In all of our travels this has been our Favorite place to stay! The beauty of the Bay and the property is astounding. The peace and calmness beyond compare! The perfect place to come and forget about every care in the world! Thank you for creating such an Amazing place!"
Paula, February 2021
Kealoha Residence: Residence 1-102 Located at Montage Kapalua Bay

"We have been very happy dealing with Barbara and Deborah all these years! Don't change anything! It is perfect!"
Michael, January, 2021
Orchid Residence: Residence 5-301 Located at Montage Kapalua Bay

"Thank you Barbara for being a welcoming and knowledgeable host. Super responsive etc. As young (ish) working class people, we felt like royalty. Thank you LD for making our bucket list item of staying at Montage a reality."
Jeff, December 2020
Residence 2-206 Located at Montage Kapalua Bay