Featured Property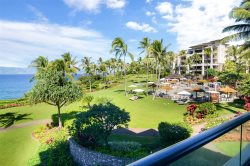 Orchid Residence 1-302 located at Montage Kapalua Bay
Guest Reviews

"It was magical. We would come back every year if we could!"
Colleen
Lilikoi Residence, July 2019
"Your team was incredible to work with - very accommodating, with great suggestions and a desire to make us feel welcome and comfortable. We've vacationed in many high-end resorts, and this one tops our list. We are already scheming about how we can return to Maui and stay in this unit all over again."
Carter
Waverider Residence, July 2019
"Members of your team were very professional, friendly and knowledgeable. We had the best time at the Montage Kapalua. The resort is amazing. Great location. We plan to visit again."
Lori
Residence 2-206, July 2019
"Barbara was attentive, efficient, friendly and caring. We love the Montage Kapalua and always look forward to going back. One of our favorite spots."
Joyce
Orchid Residence, June 2019
"The Luxurious Destination team was fantastic. Deborah and her team make us feel welcome and think of everything!"
Julianna
Kealoha Residence, May 2019
"The team was exceptional and was always available to answer any questions. It was a pleasure working with them. We will definitely be using luxurious destinations in the future."
Arash
Jasmine Residence, May 2019
"Paradise found! This home was amazing. Ocean front luxury with all the special touches."
Caroline
Sunset Bay Residence, May 2019
"Five-star condo with plush furnishings, great property location and stunning views from balcony. Daily visits from turtles and best snorkeling on island is right outside doorstep. Service across the property is first rate and close enough to Lahaina and Kaanapali for day trips. Would definitely stay here again."
Mark
Jasmine Residence, May 2019
"Very good and attentive. Everything was just as shown in the ads so no surprises. Great place to stay, spacious and very friendly staff who look after everything. Well situated to all Indus of amenities as well!"
Dennis
Orchid Residence, March 2019
"The Montage with Luxurious Destination is the only way to go. We have stayed in very high-end luxury resorts, hotels, and vacation rentals. The Montage with LD was the best all-around ever! Bet the Four Seasons by a long shot!"
Darla
Gardenia Residence, March 2019
"We stayed from 2/15/19 to 2/22/19 and had an incredible time. The resort and our the residence that we stayed in were both exceptional. Our only complaint was that it went by to quickly. Next time we'll make sure and extend our stay."
Daryl
Orchid Residence, February 2019
"Deborah was absolutly amazing and helpful. She was personal but yet professional. I will work with her again."
Peggy
Blue Lavender Residence, January 2019
"Stunning Jasmine Residence! Home away heaven. Beautifully appointed with all the amenities one could want."
Pamela
Jasmine Residence, January 2019
"Hands down the nicest resort we have stayed at!! Staff was exceptional!"
Daniel
Heliconia Residence, November 2018
"The residence was beautifully-appointed on the inside. Better than what we remember the inside of the Inspirato residence we stayed in at Montage Kapalua in Fall 2014. Also the view was beautiful, which was the main relative deficiency of the Inspirato residences there. Would consider staying there again!"
Mark
Ginger Residence, November 2018
"What a brilliant property and resort. We had a fantastic time from the minute we landed to the last day. The property was better than expected and faultless. The team at Luxury Destinations did an amazing job and made us feel so very welcome. We had a mix of family from a 14 year old boy to grandparents and everything was perfect for everyone - not an easy feat! Our only problem was that the resort and accommodation was so great we did not leave to see the rest of Maui! A great problem... Thanks again, we will be back!"
Samantha
Blue Lavender Residence, October 2018
Costa del Sol
There are no properties to show at this time. Please try back soon.